User Story Overlap Awareness
Copado's User Story Overlap Awareness feature allows you to periodically check whether the metadata or Git metadata added to user stories has potential conflicts.
The scheduled batch process will evaluate all user stories that are associated with an indexed project.
To mark a project as 'indexed' simply flag the checkbox called Index Metadata: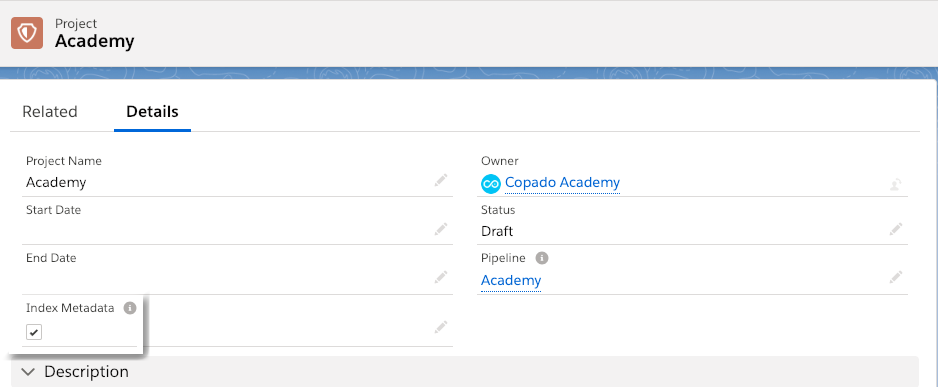 User stories where the parent project is not defined or that don't have the Index Metadata checkbox selected will not be evaluated for potential conflicts.
When a potential conflict is found, the status of the User Story Metadata record for each potential conflict against each user story is updated and marked as Potential Conflict.
The checkbox Stop Indexing Metadata available on user stories will allow you, if checked, to exclude a specific user story from the indexing metadata process and the search for potential conflicts with the metadata of other user stories.
You can optionally set up a workflow so that the Stop Indexing Metadata field is checked automatically based on your own business rule. (e.g. when Environment = Production).
---
---