How to Create a New Release
To create a new release, please follow the steps below:
Click on the Releases tab.
Click on New in the top right corner.
Fill in the relevant fields and click on Save.
Once you have created your release, the below visual page will be displayed: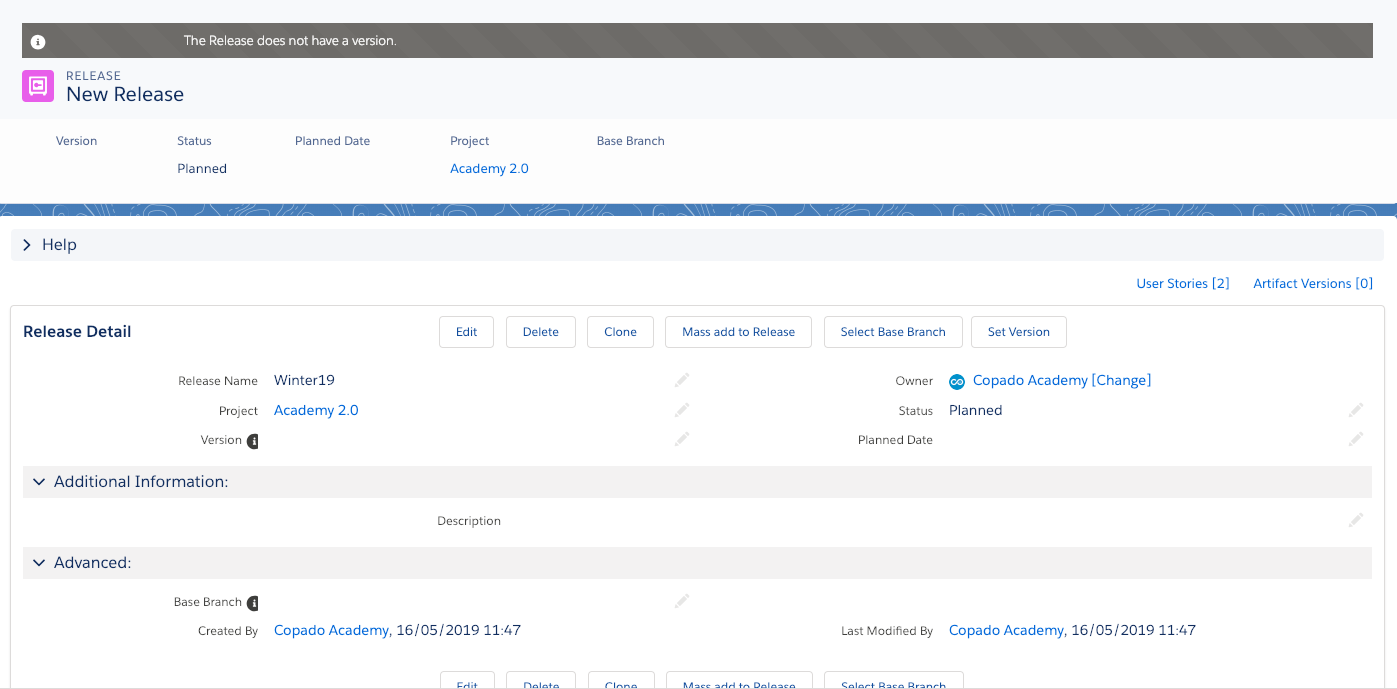 Creating a Feature Branch out of a Different Branch (Not Main Branch)
In the Advanced section, users can include a branch which will be used as source branch to create feature branches. In previous Copado releases, the main branch was taken always by default. Now, it is the default branch, but it is possible to change it.
There is also a field in the release called Base Branch, where users can check the branch that is being used to create the feature branch. For more information about the fields included in a release, please visit our article Release Overview.
Version Tagging
Adding a version to your release helps you better track the events when new changes are delivered into production. You can have a better version control of your releases.
If you create a new release, you can create new values which will apply (1, 1.1, 1.0.1) to your release. The Major value is selected by default.
From the Release Detail page, click on Set Version. The following page will let you select your release version: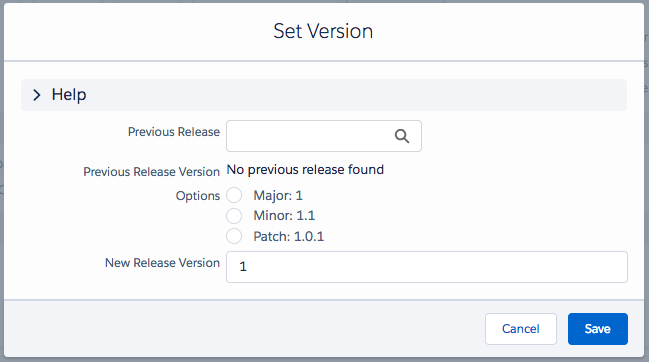 If the previous version is set as Status = Released, the version values will be automatically calculated to make the version assignment easier.
If your version number has a prefix and/or suffix  (e.g. "v3.43.64-SUMMER"), the following version will include the texts provided and will calculate the next number for the release: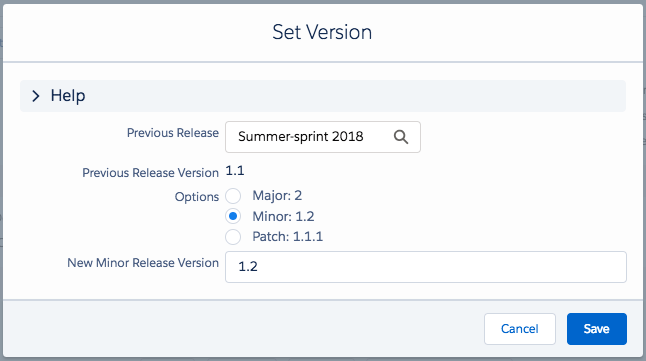 ---
---